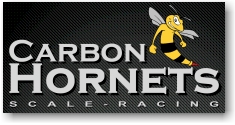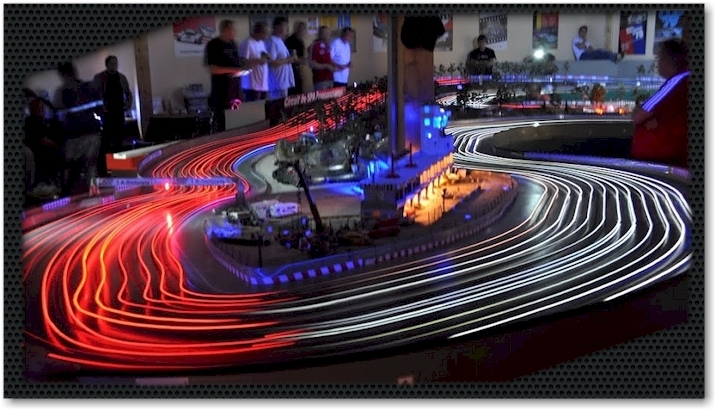 OEPS 2013:
Fast - faster - OEPS ...
OPEN EUROPEAN PROTOTYPE SERIES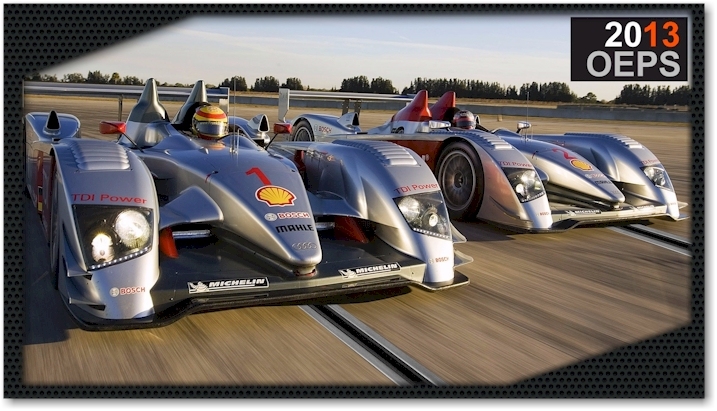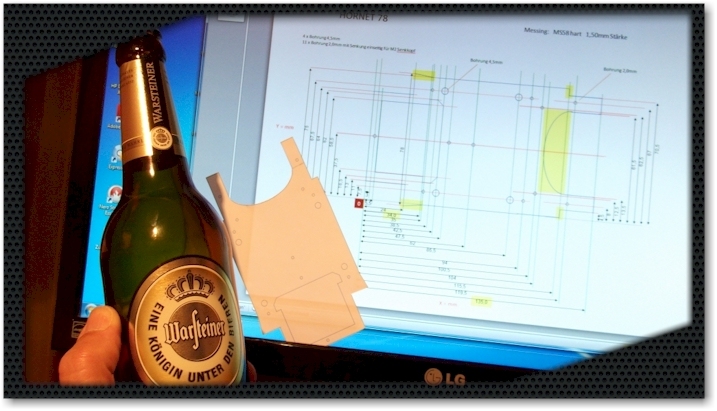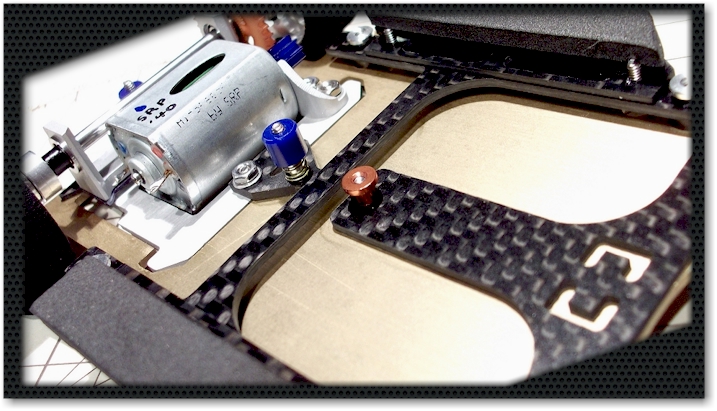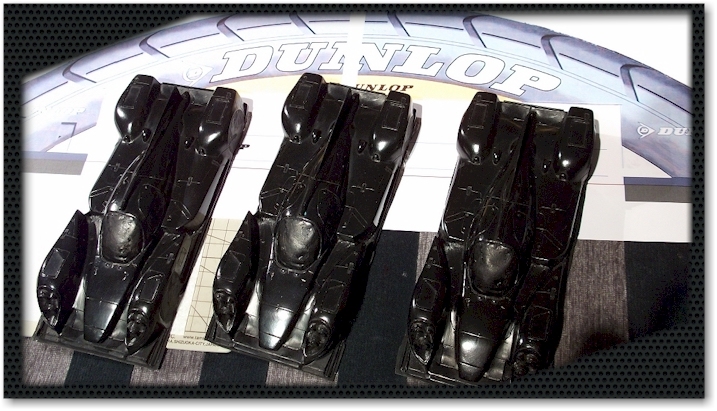 ...great european slotracers ...

Constructing the new chassis...

We call it HORNET 78

Special thanks to Uwe Schöler.

Realizing the new chassis...

Preparing the new bodies...

Great job by Fola Osu ! Excellent !
TIMETABLE

ROUND 1 22.03. bis 24.03.2013 Trier - RENNCENTER
ROUND 2 13.09. bis 15.09.2013 Swisttal - SPA
ROUND 3 22.11. bis 24.11.2013 Troisdorf - RACEWAY PARK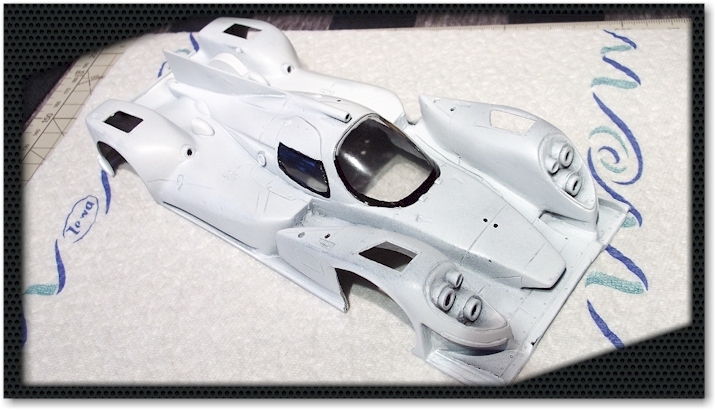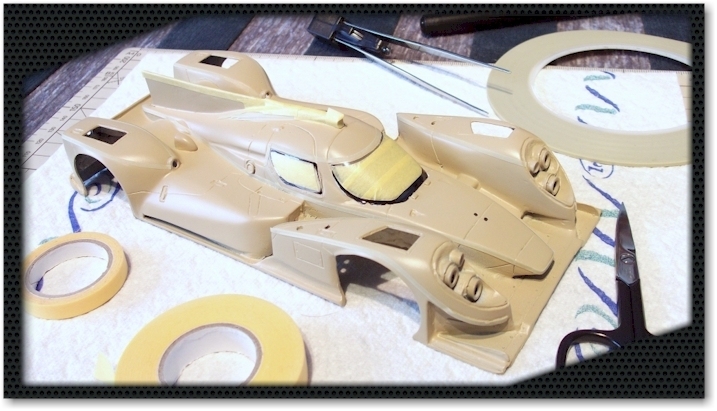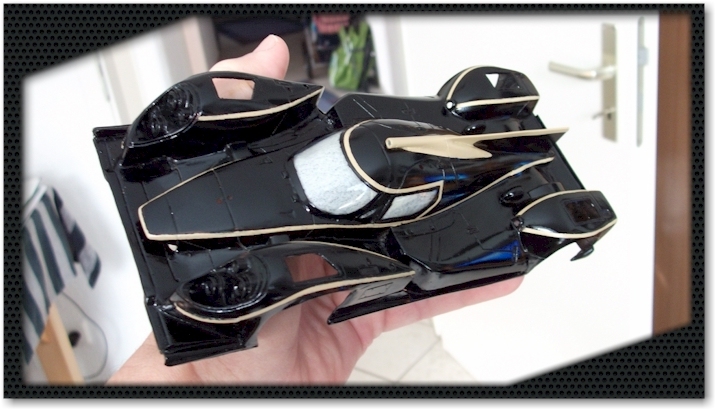 Operation "Desert Sandstorm Hornet" ...

Color finished.

We realized the stripes without using decals.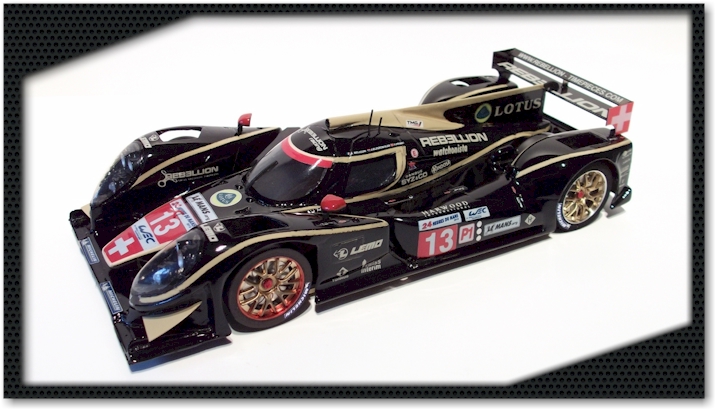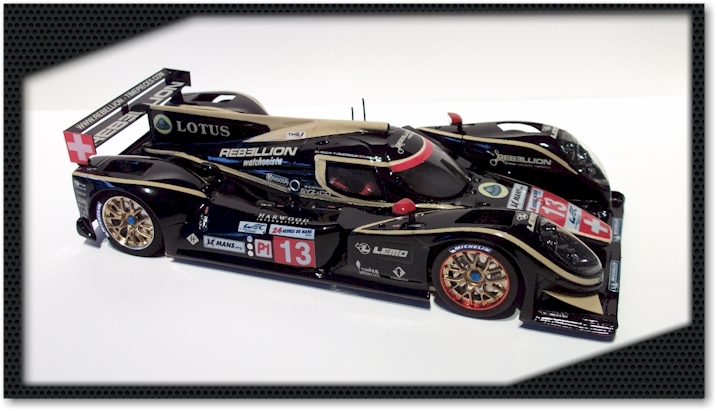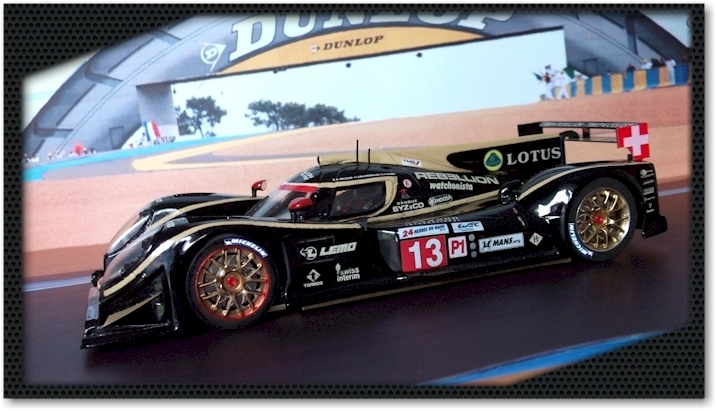 And this is our racecar finished.
Lola B12/60 LMP 1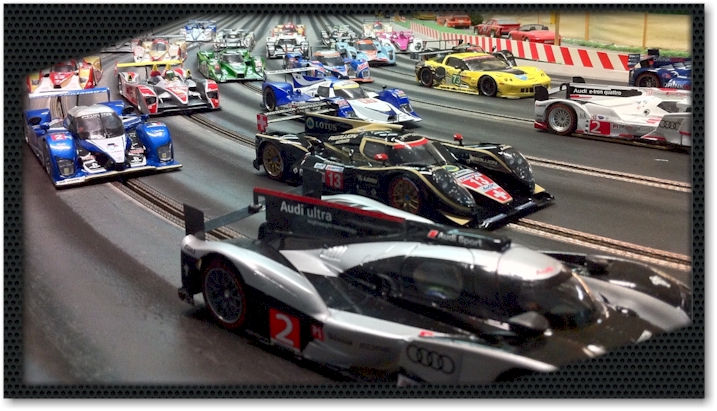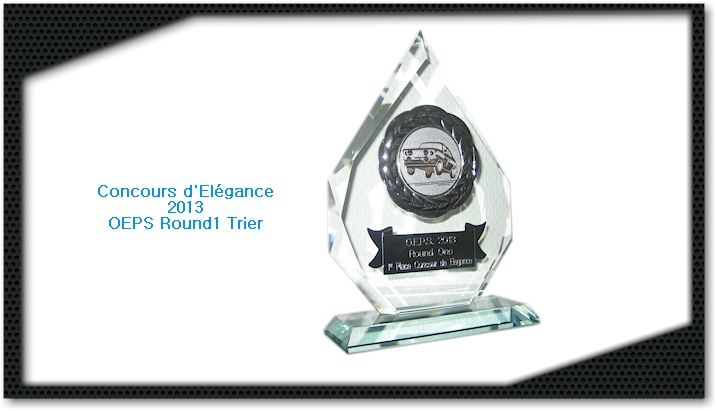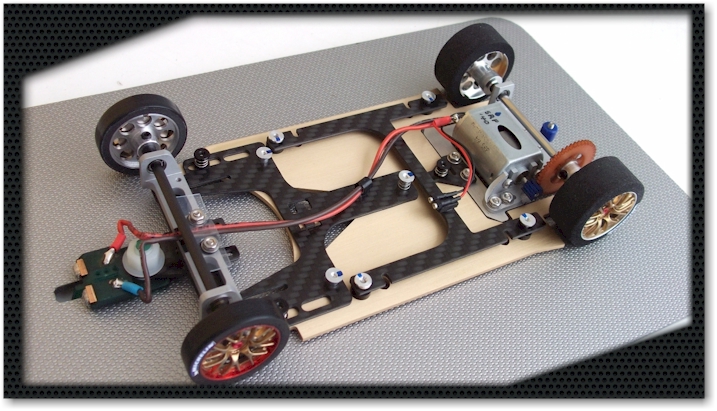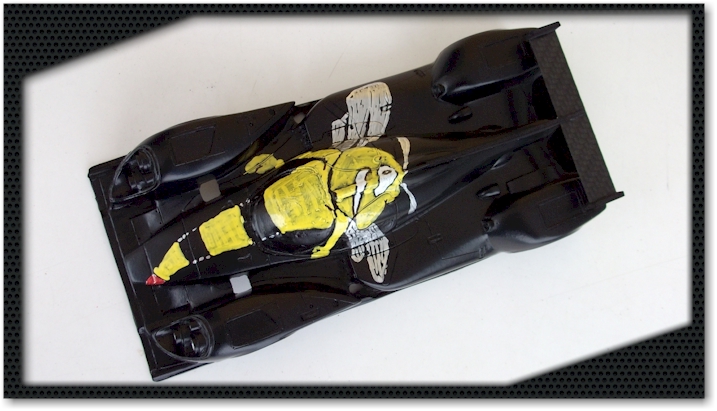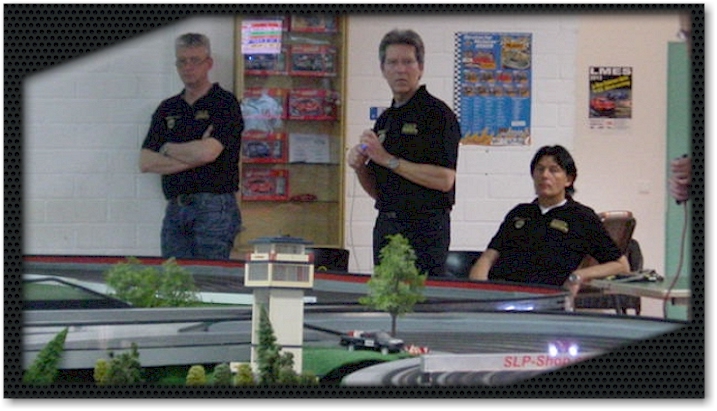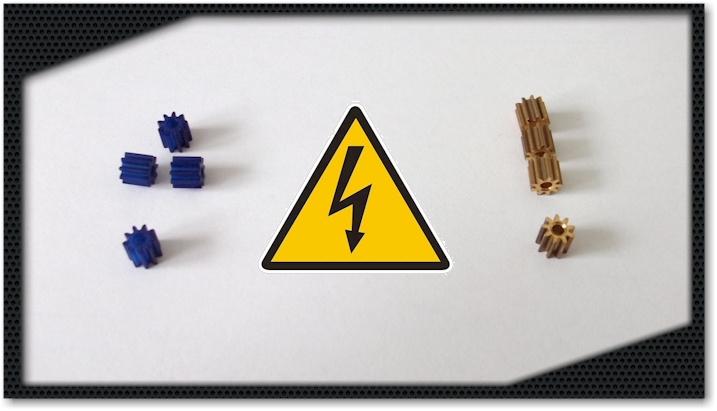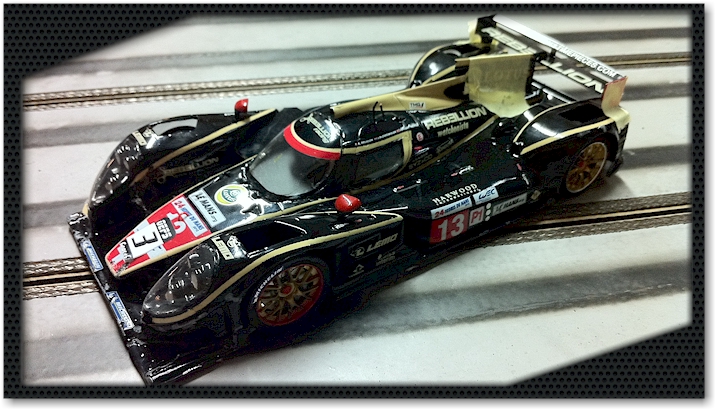 Beautiful cars at the start.
And our Lola B12/60 inside the field.

Best of show in Trier 2013
CONCOURS WINNER

And our Chassis HORNET 78

Our Test-Body in racing weight...
Our hornet was really flying...
( painted with an edding by Mike )

Sunday morning at 8:30 AM

The "Trier-pinion-desaster" ...
We loose in 4 repair sessions nearly
180 rounds.
After we run out of "plastic" we took a brass
pinion - and it runs for nearly two days...

But we race until it was all done.
Finished in Trier at the 21 Place.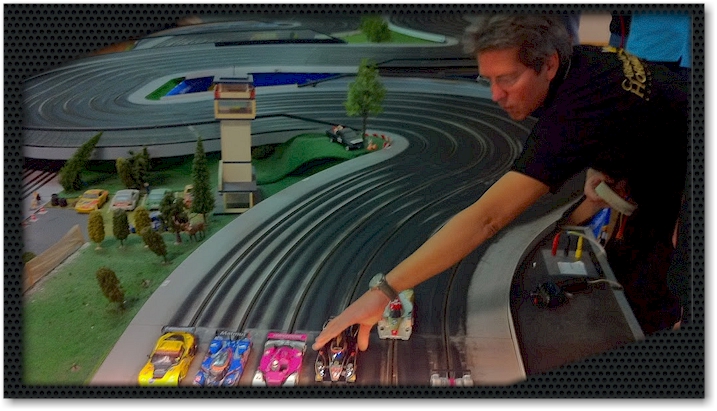 Positioning at the start...
OEPS 2013 Round 2 SWISTTAL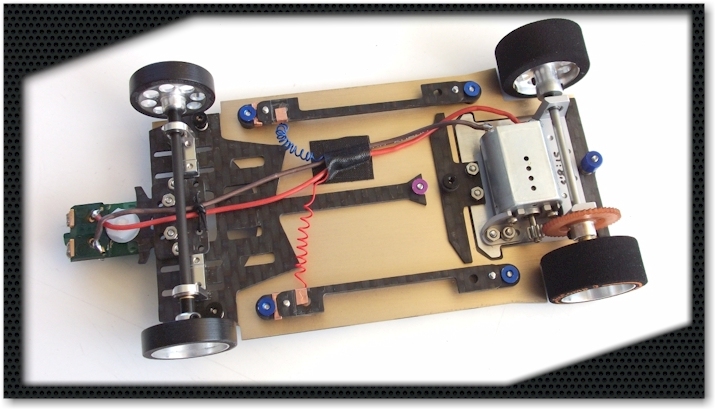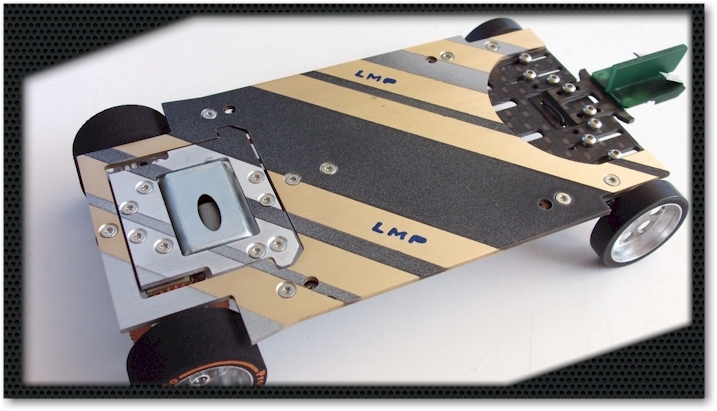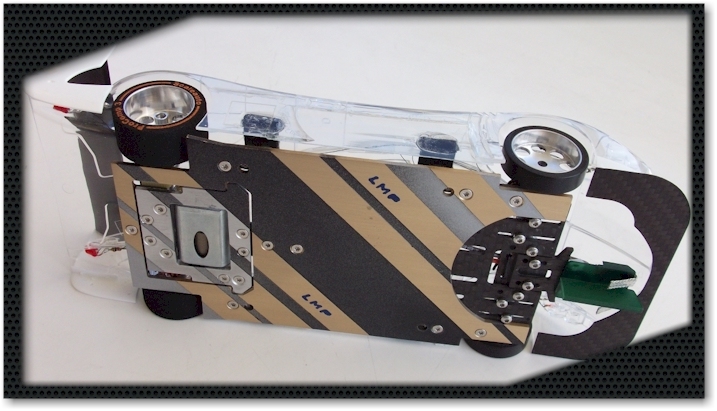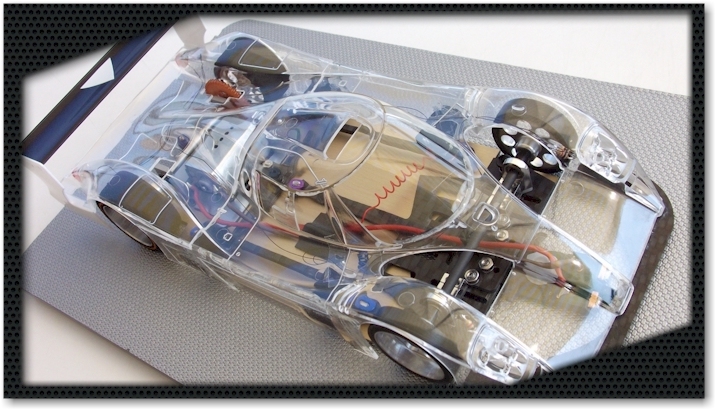 Our new Chassis is already finished:
HORNET LMP
All carbon parts were desingned new.
We meet secure performance...
and a steel pinion...

We test with an 35g Body.

Toyota cristal clear test machine.

Shurely with lights on board.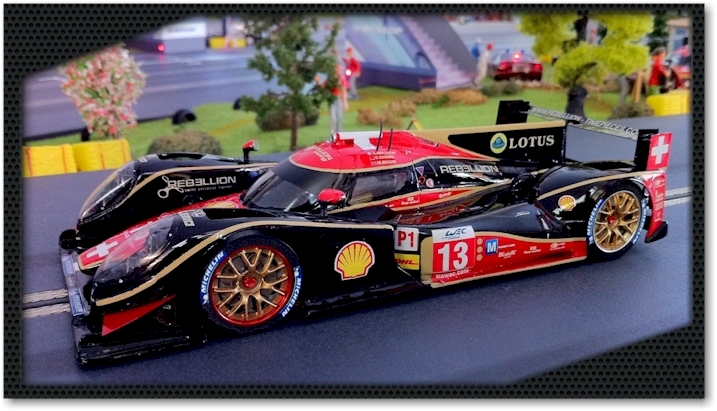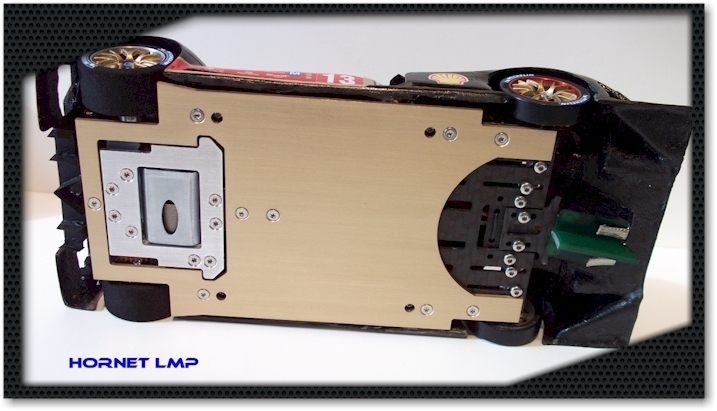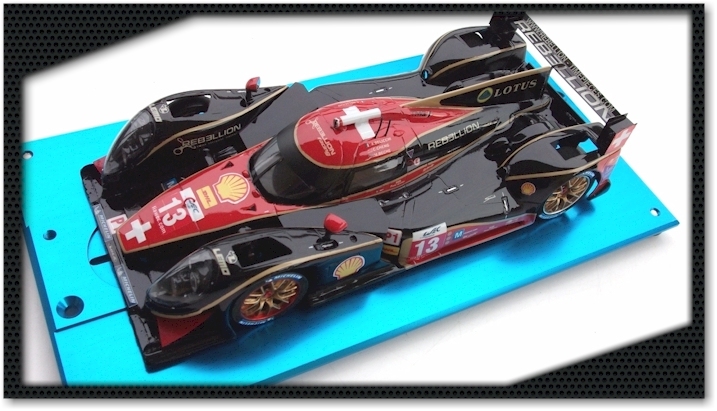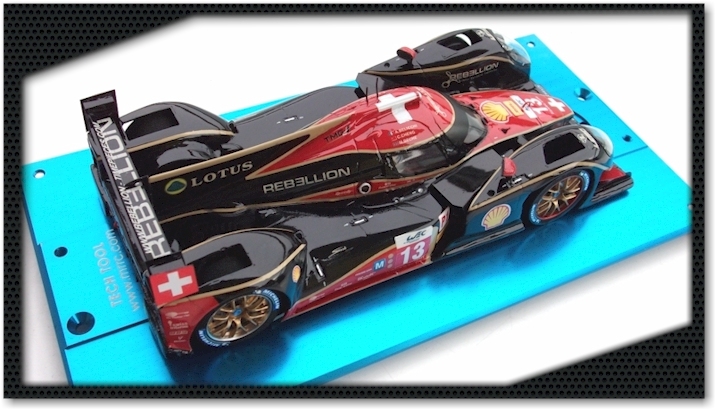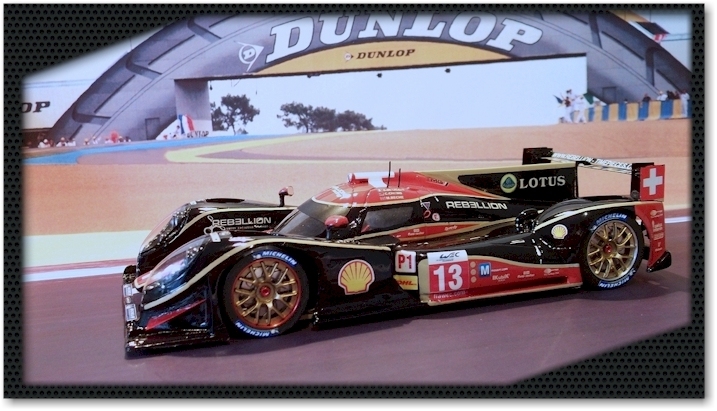 We made some changes in colouring
the body...
This is the Q2 2013 design of rebellion.

We even took a brand new construction of
the chassis.

We call it: HORNET LMP OEPS

New tests in a wind tunnel ...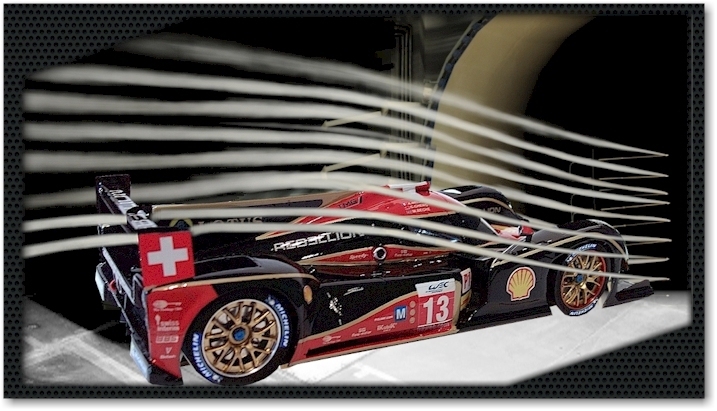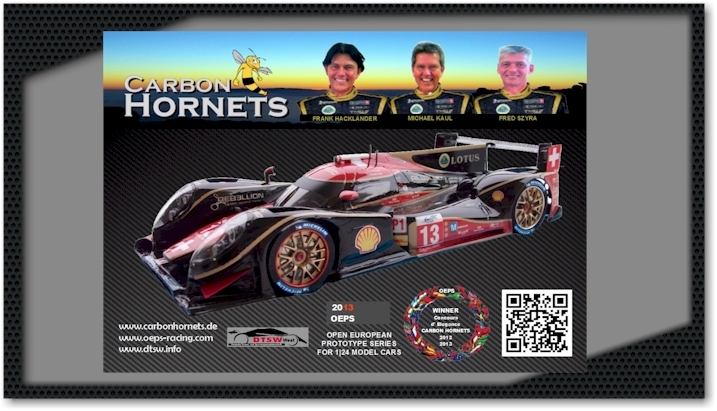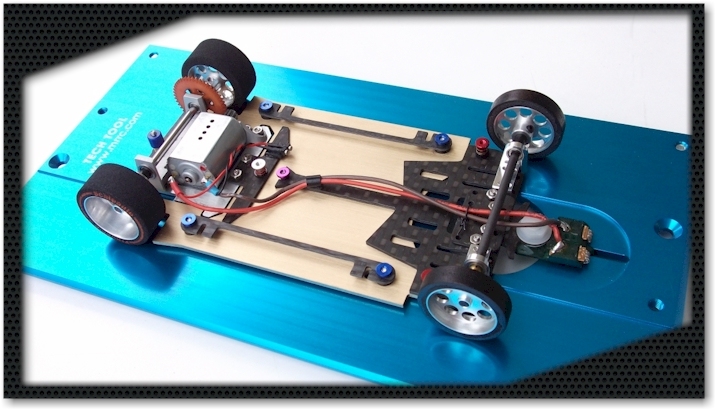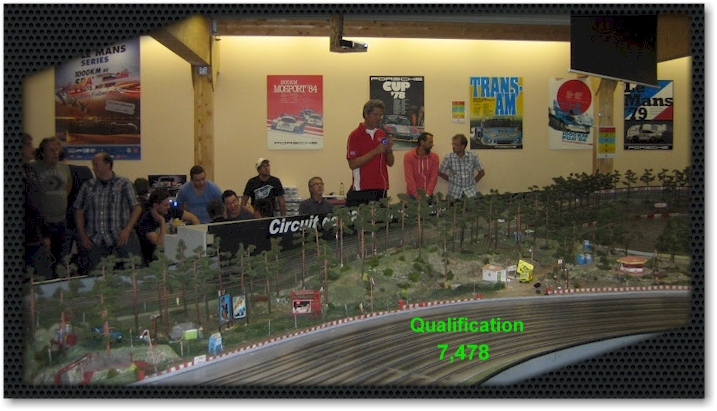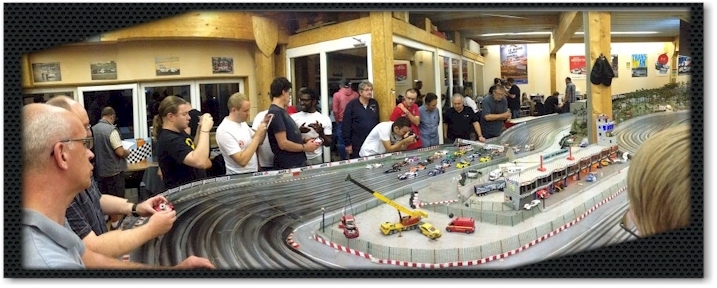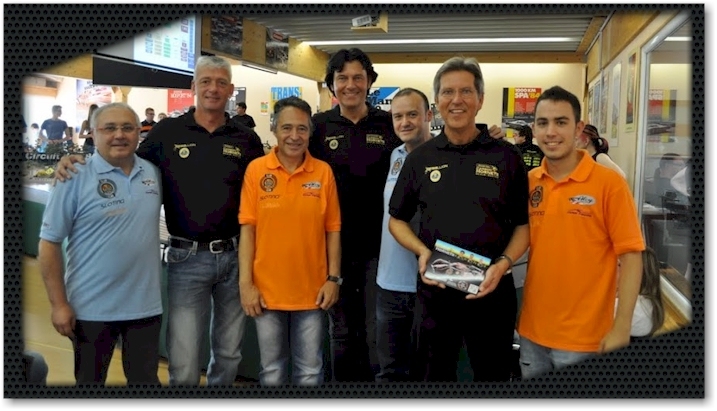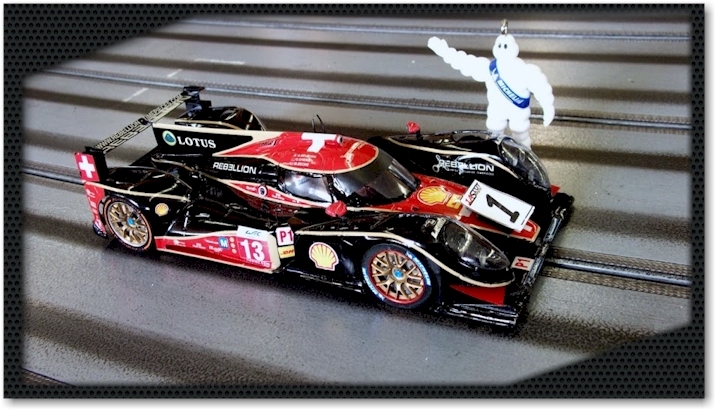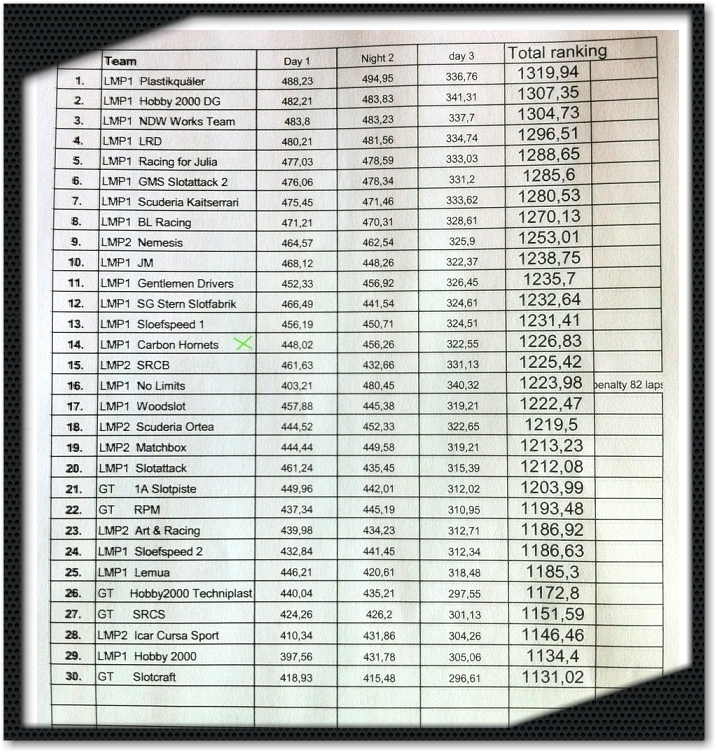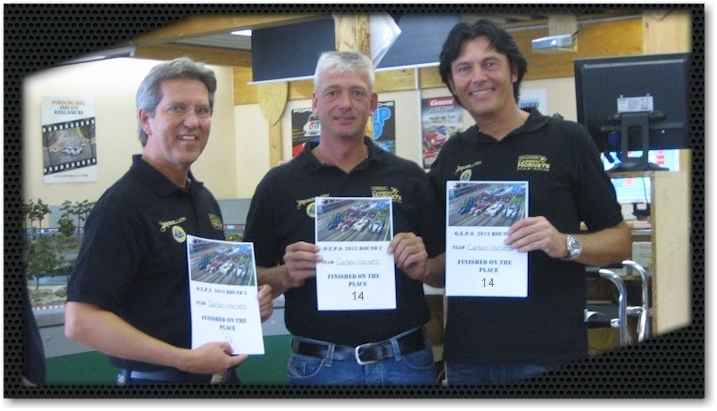 A field of 30 cars in Swisttal ! Great !
That are the REAL european masters ...

1 minute to do the best for the team ...
... YES !

Meetingpoint: joking together...
Two fantastic teams from Barcelona.
Team "Icar Cursa Sport" (blue shirts)
Team "Scuderia Ortega" (orange shirts)
Team "Carbon Hornets" (black shirts)

The car after the race. Still absolutely o.k.

The final ranking...
YES ! We do place 14 (LMP1 : place 13)

A great weekend ! Thanks to all the guys.
OEPS 2013 Round 3 TROISDORF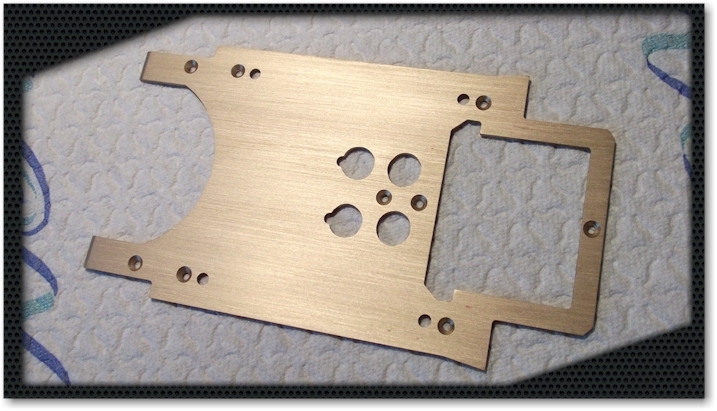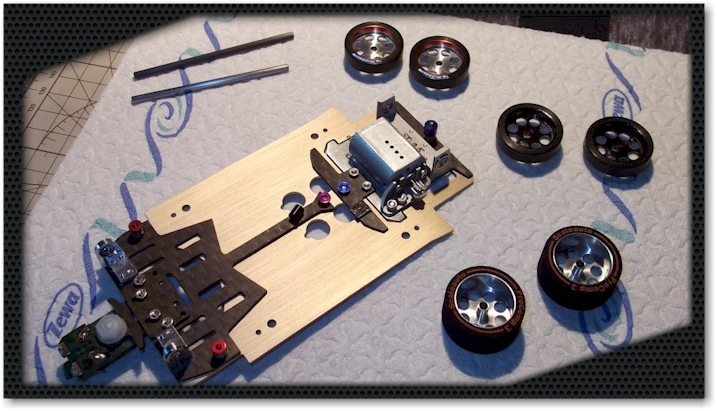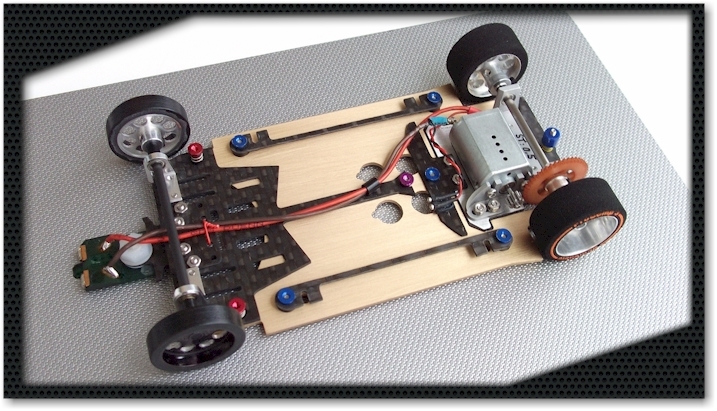 The next generation chassis.
OEPS Chassis No 3 ( in 2013 )

The next generation chassis.
HORNET LMP OEPS 2
Optimized weigth and balance.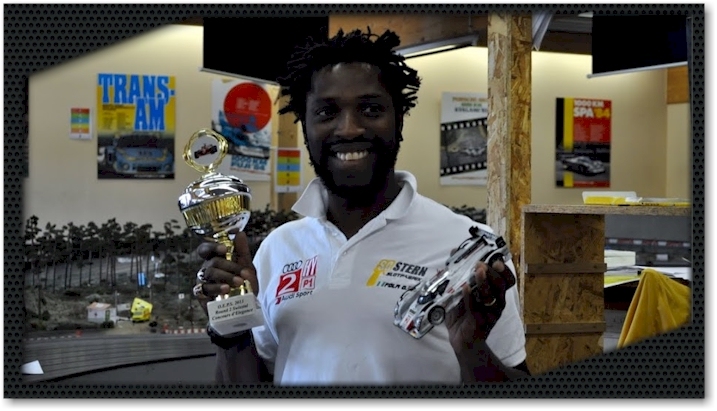 We gratulate Fola Osu for winning the concours.
That was the best AUDI we´d ever seen.
Great job Fola. And thanks for building
our LOLA bodies. They are perfect.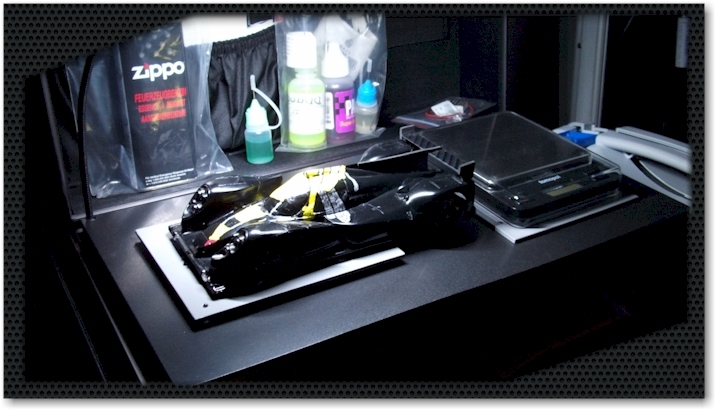 The lights went down in Troisdorf ...
During official training the current gets away
totally.
So the whole OEPS-Circus moves to Swisttal
to start the race there.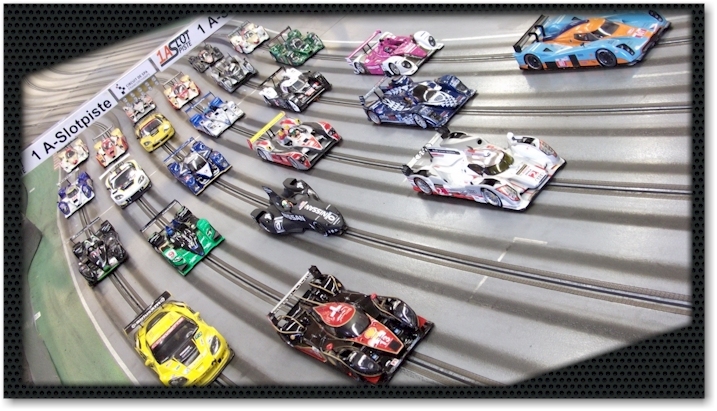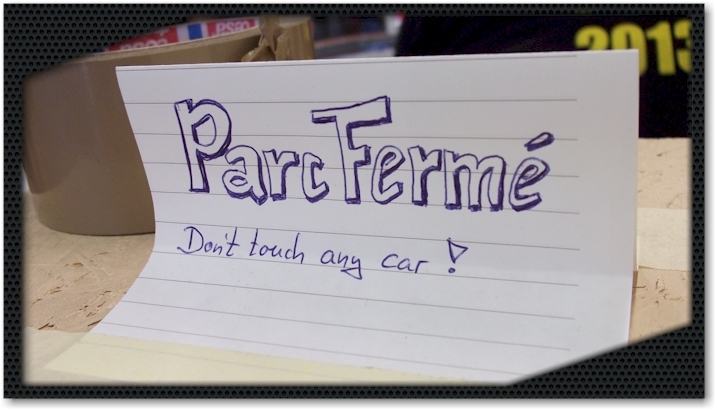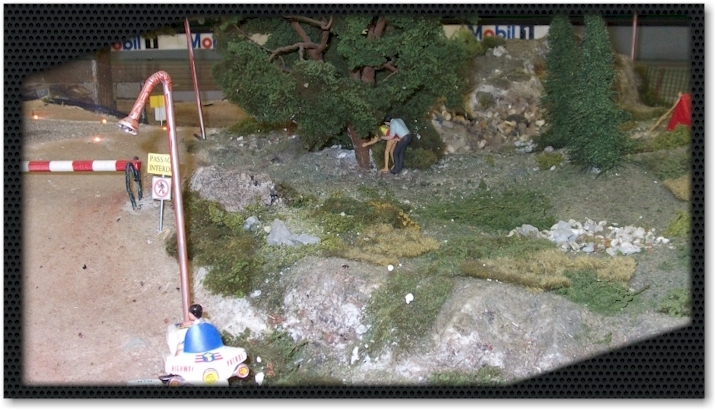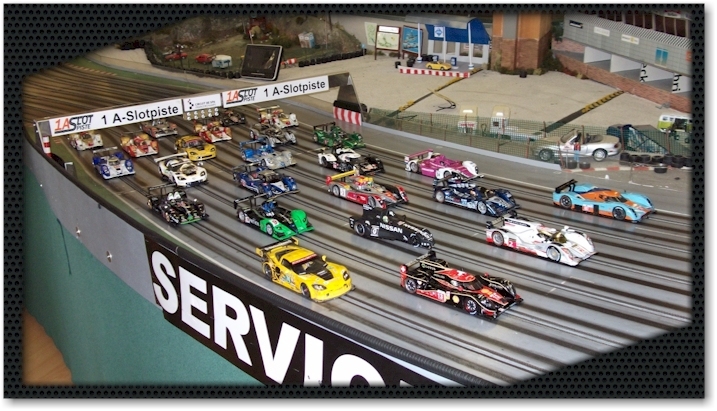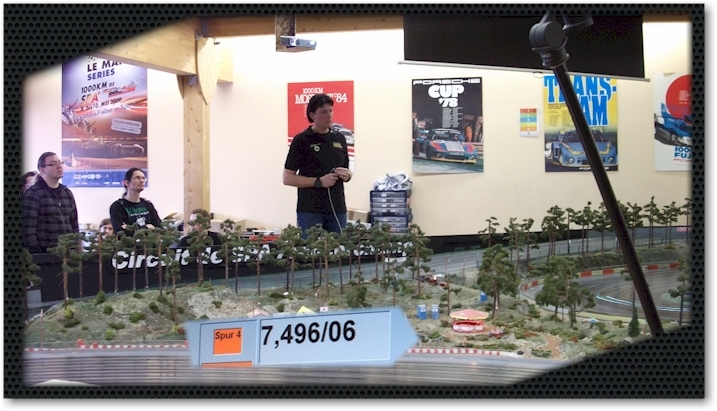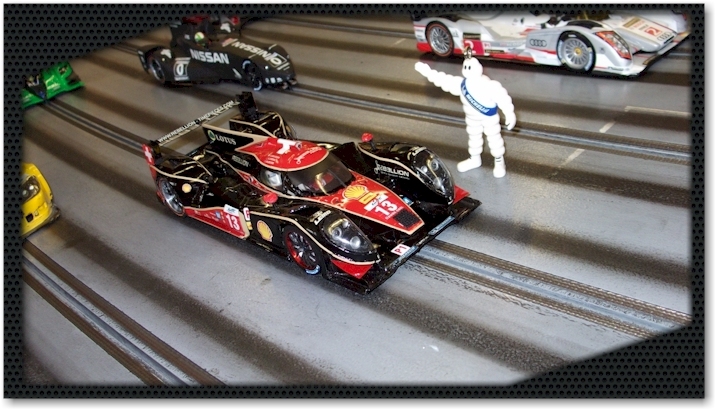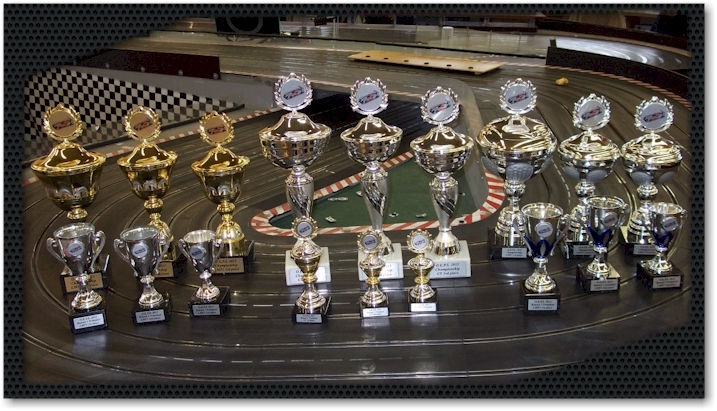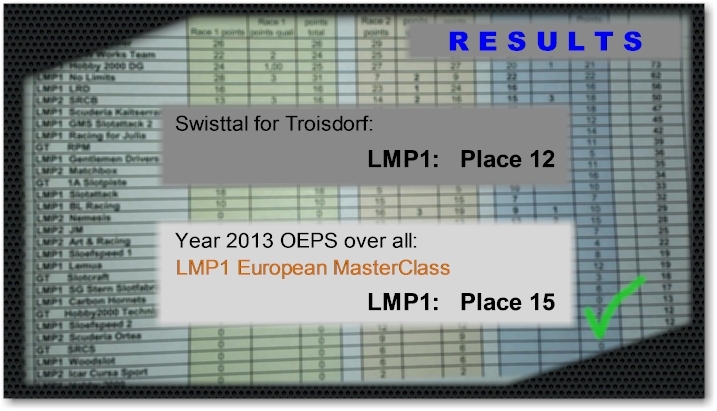 So it was "Swisttal for Troisdorf"

A great qualifying by Frank.

The car and Mr. Michelin.

The results.
Thanks to all the special guys of the OEPS.
It´s a very special group of people.

Merry Christmas and a happy new year.




(C)2012-2021 CARBON HORNETS GERMANY - Michael Kaul