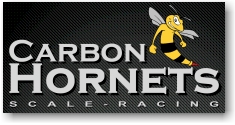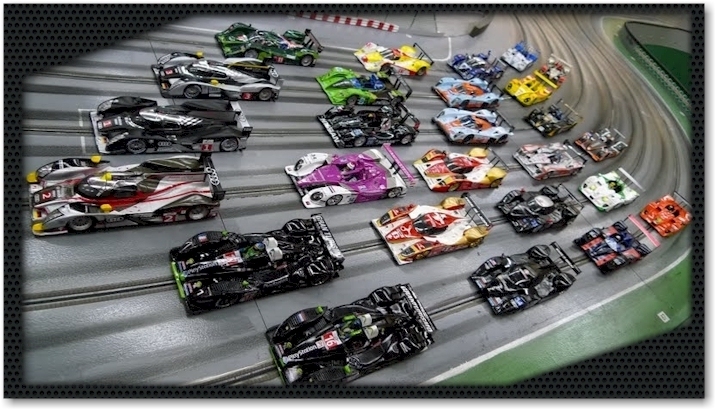 OEPS 2012 Round 1 SWISTTAL

OEPS ROUND 1 in 2012 at SPA in Swisttal.

12./13.05.2012

We startet with our new Rebellion Lola #13 .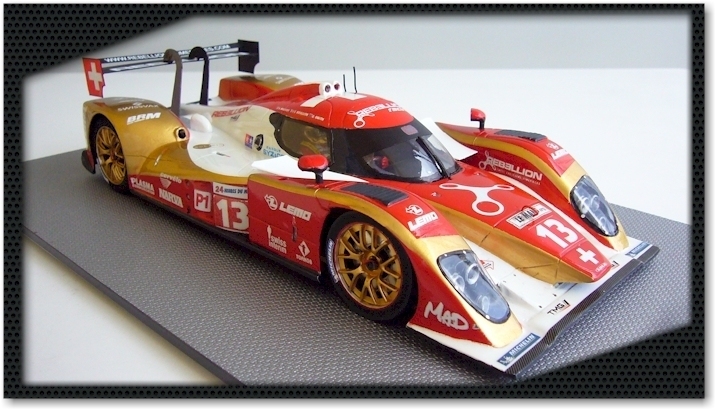 Lola B10/65 Rebellion Racing No13.
We build the SPA-Version of the car.
The body was created by Fola Osu.
Great job. Thanks Fola ;-)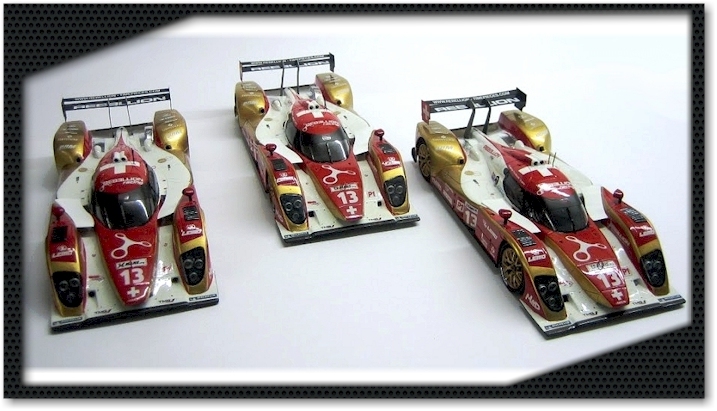 We build 3 cars of it with 3 different chassis.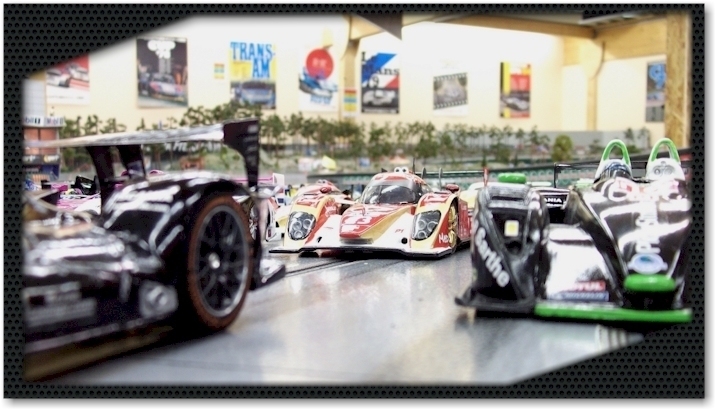 Lola on track at Swisttal.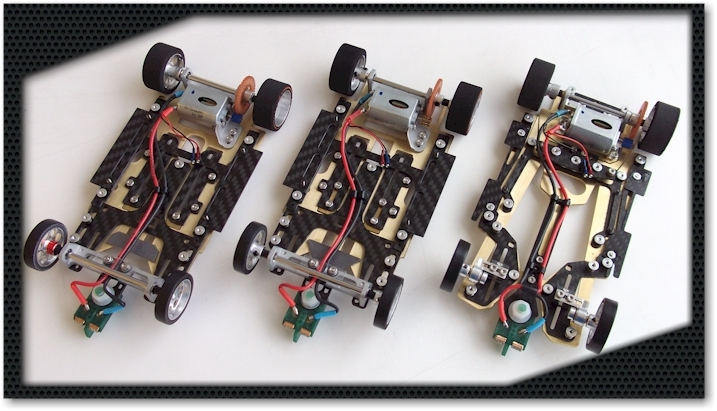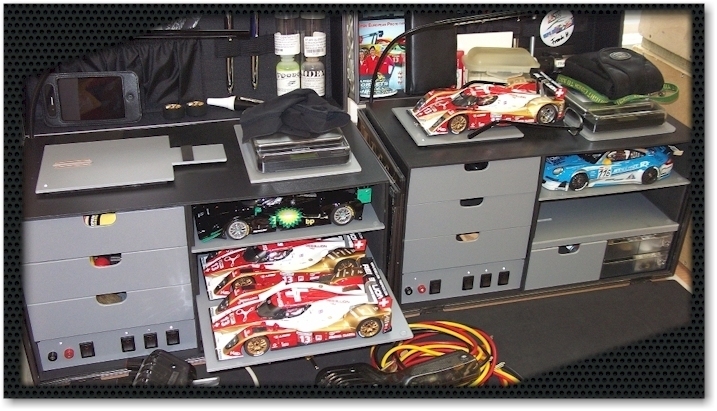 Our special racing equipement.
Two boxes full of all kind of stuff.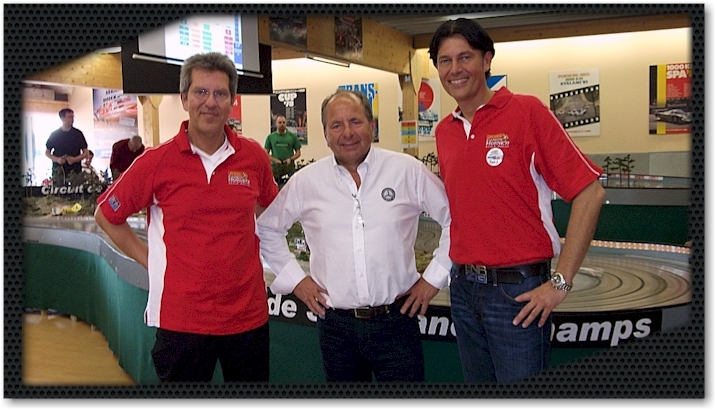 OEPS Round 1 in 2012 at SPA with the great
racer Klaus Ludwig.

From Left to Right:

Schöler GT 1 EVO 3
Schöler GT 1 EVO 2
Slotfabrik FOLA NSF 8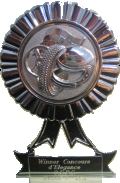 Winner Concours d'Elegance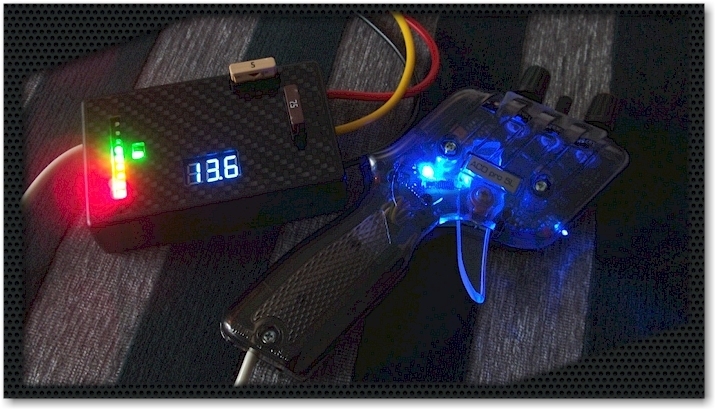 OEPS optimized ACD pro 5 L with options.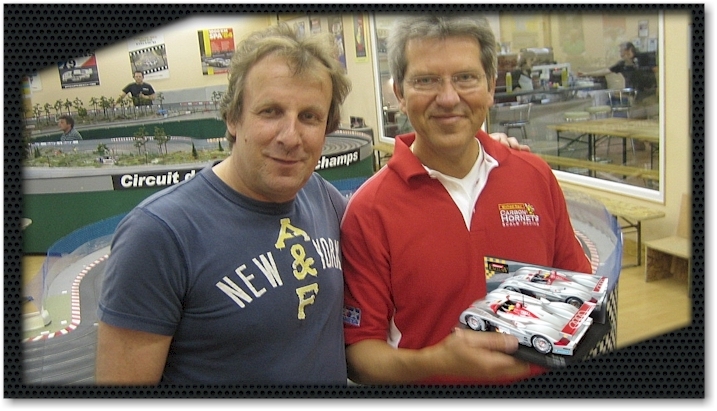 I got an AUDI R8 signed by Frank Biela.
Frank Biela is a 1:1 LeMans Legend. He won
5 times the 24 hours 1:1 on AUDI R8 and R10 and also the American LeMans on R10.
He is also racing the OEPS 2012.

Thank you Frank.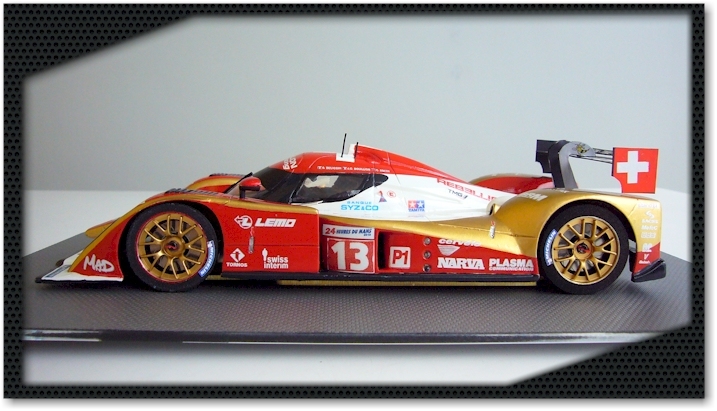 OEPS ROUND 2 at Trier.

01./02.09.2012

It is the same type of Lola B10 Rebellion.
We optimize the body weight.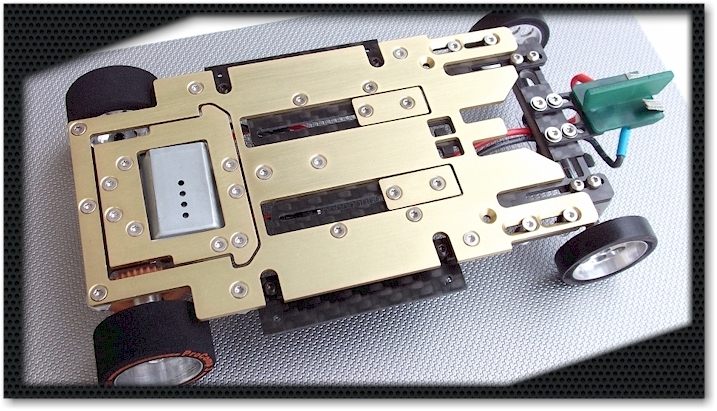 We use the new Schöler Challenger GT 2
with EVO 2 for wheelbase 120mm.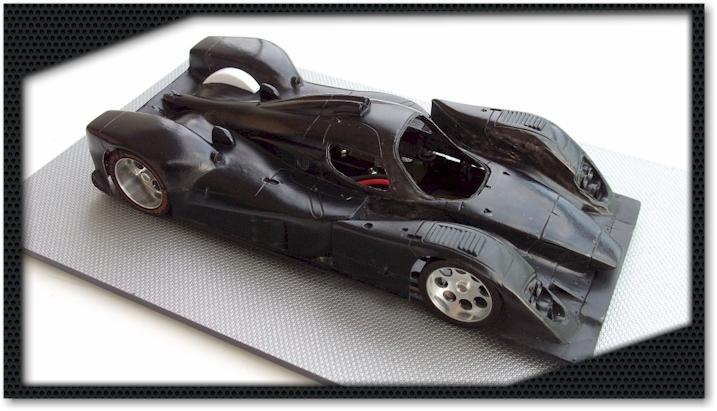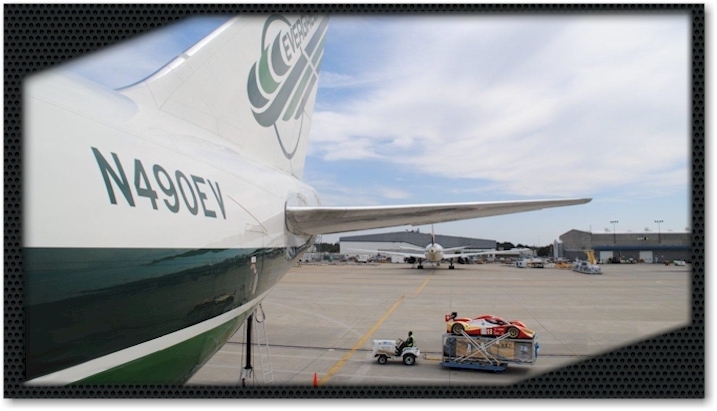 Uncoloured GFK body of our Lola.

We are on our way to Trier ...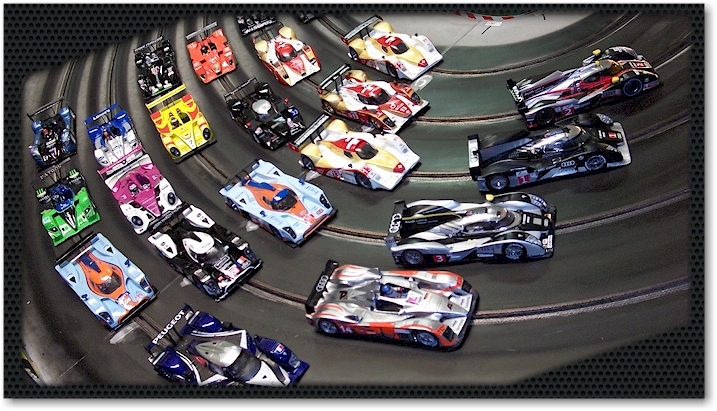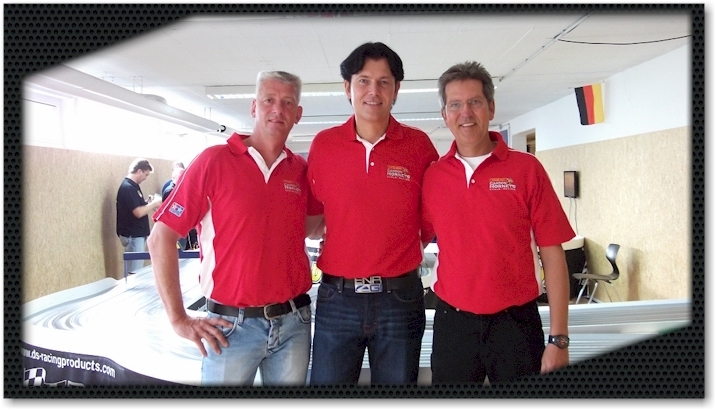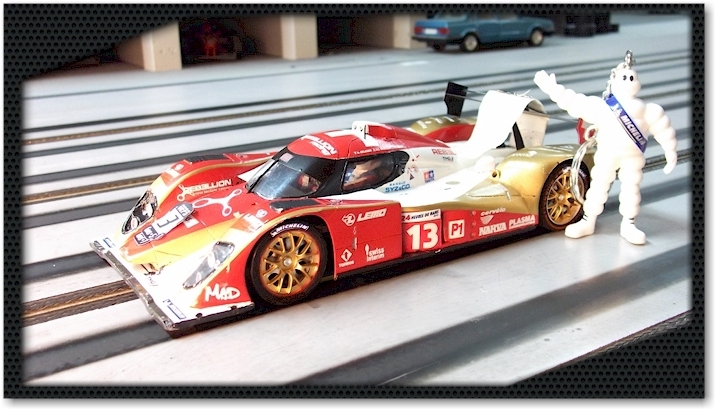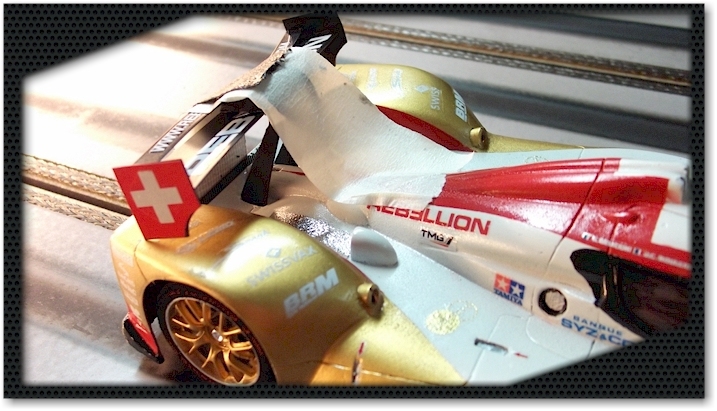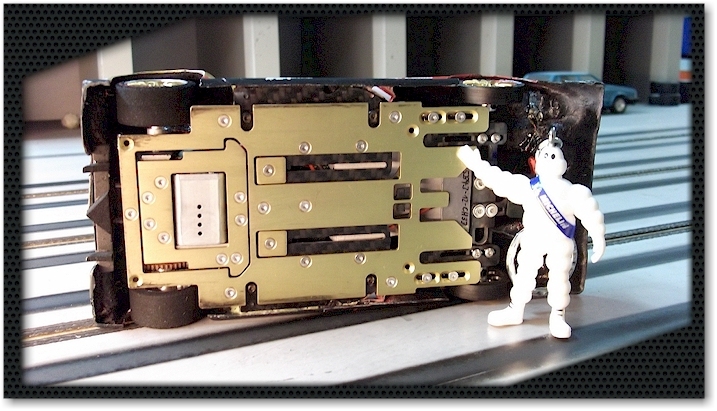 Beautiful cars everywhere.
And fast - fast - fast ...
Still the top of scaleracing.
The starting field of OEPS Round 2.

The hornets at open practice.
It was the 1st of September 2012.

The race is done after 2 heavy days.
The Lola has been damaged very hard.
After all we got place 19 and took a great step in viewing the top 10 ...

We fixed the rear wing several times.
Frank said: Get the tape (after the car had
a successful flight aginst a wall on the fast
backstraight at TREVERIS RING)!
It was NO driver default ...

After all the Schöler Challenger GT2 chassis
was a good choice for us.
Fast - secure - and stabel. Even after flying
against the wall there was no damage on the
chassis. So now we call it "flying challenger".
After the race is in front of the race.
Now we prepare for OEPS Round 3 at the
end of November 2012.
With a little luck in construction we hope to
take the next speed-step...
OEPS 2012 Round 3 TROISDORF



OEPS ROUND 3 at Troisdorf
30. November - 02. December 2012
Final
Our testcar has new options.
We created a Troisdorf version of our Lola.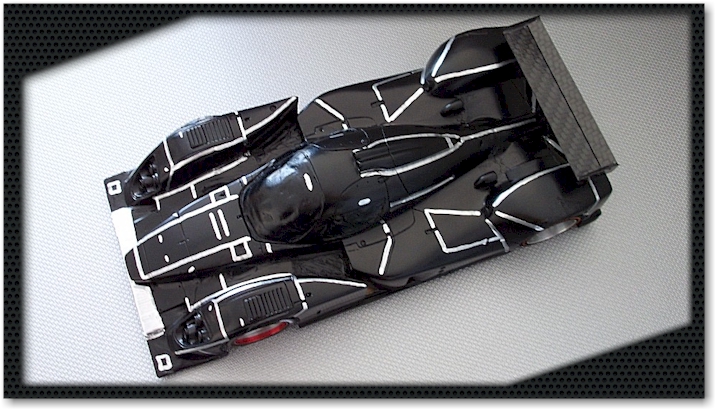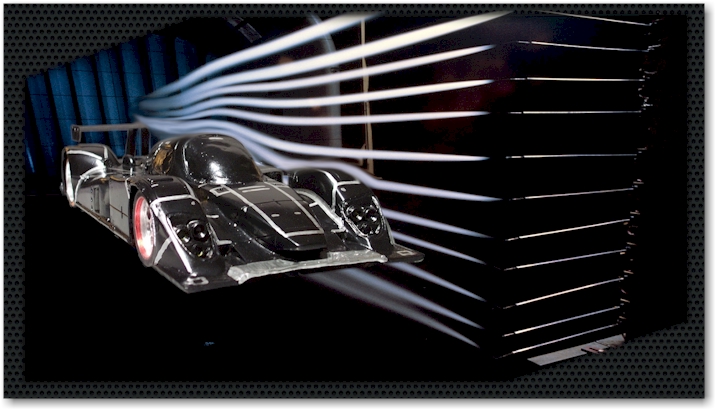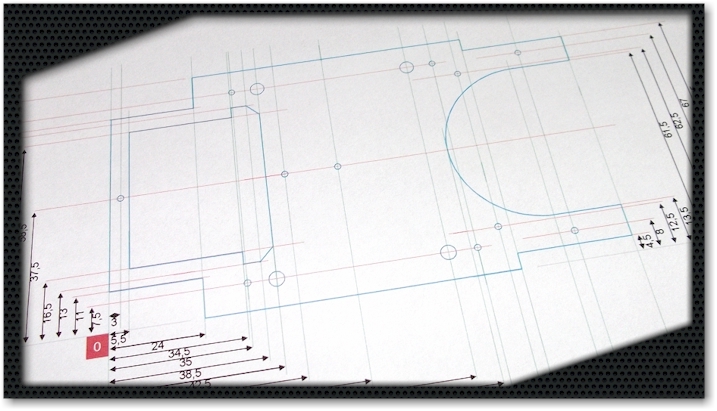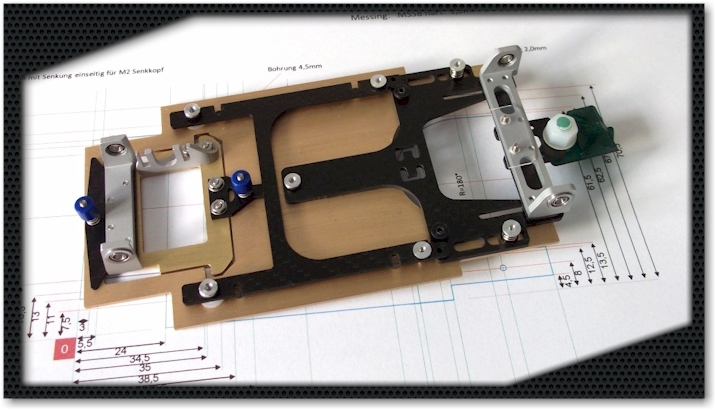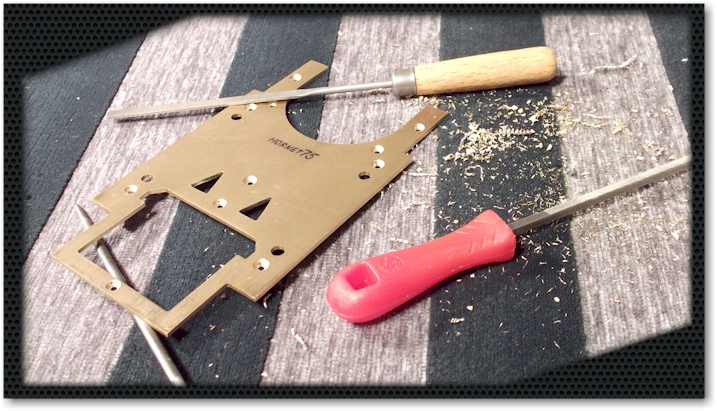 We made different tests in a wind tunnel ...

We create wild drawings ...

We made paper to brass ...

We optimized the chassis plate...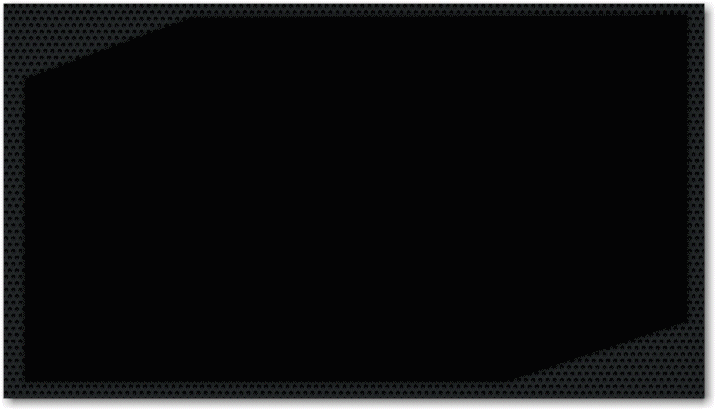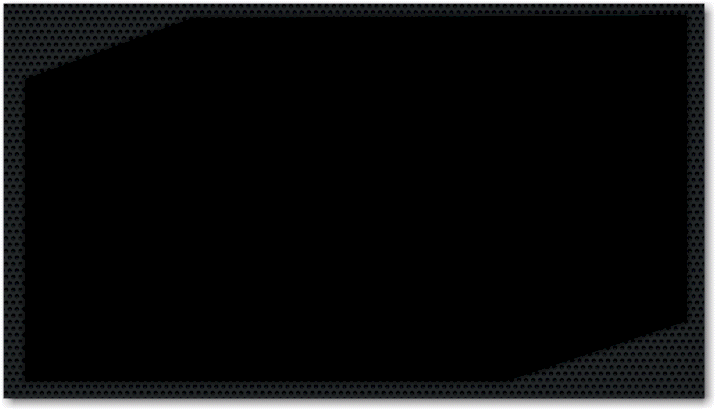 ... a mysterious transforming took place ...

... and the TRIER chassis was morphing
to the TROISDORF chassis ...
New born: The HORNET75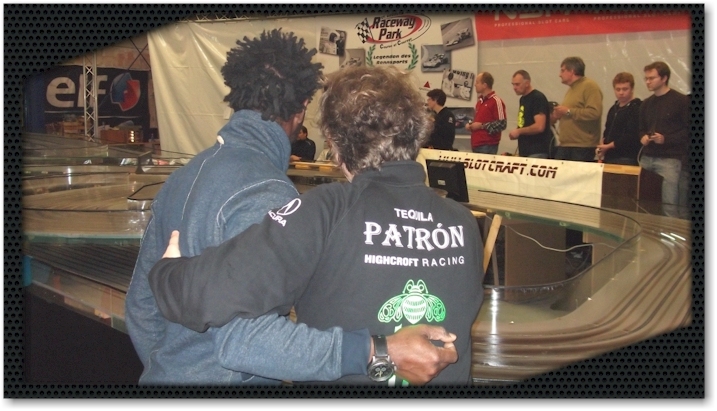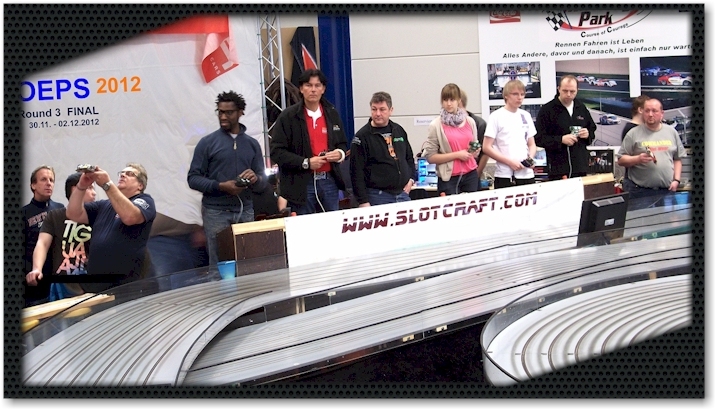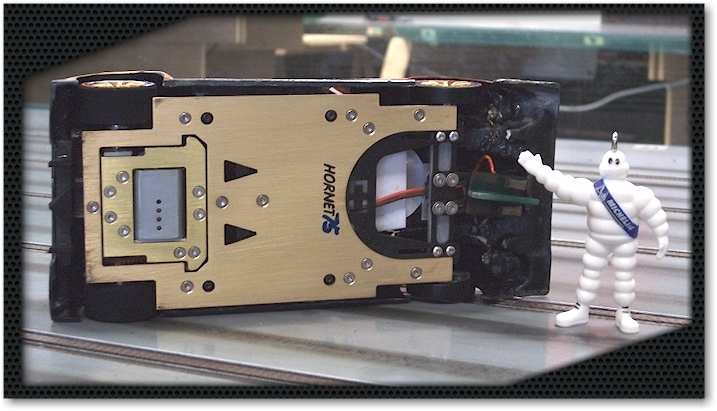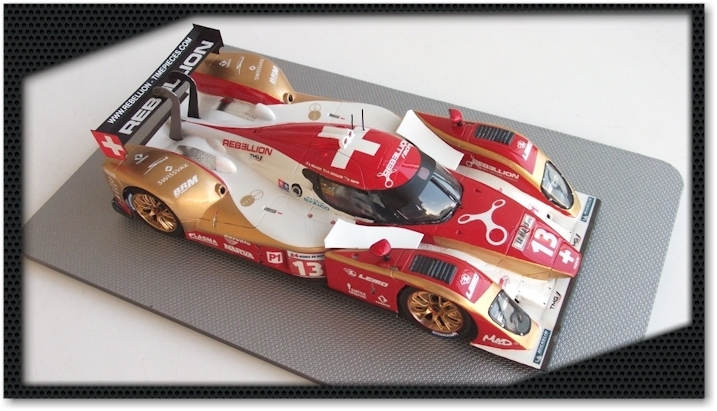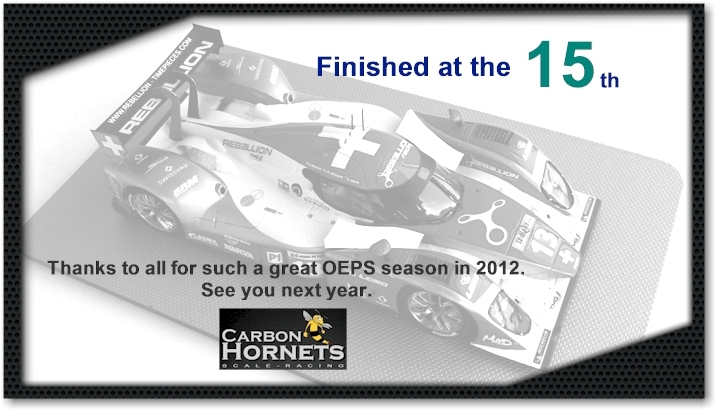 ... great race ... great racers ...


Just after the race.
YES ! An unbroken car !
And a chassis that has done its job well.

Now its time for the museum ...

Bye bye Rebellion.

Yes we come back in 2013 !

CAR: ?

Chassis: ?

Faster: ?



OPEN EUROPEAN PROTOTYPE SERIES

(C)2012-2021 CARBON HORNETS GERMANY - Michael Kaul